[ Calendar ] [ Discography ] [ Music Samples ] [ Film/TV Credits ] [ Press ] [ What's New ] [ Biography ]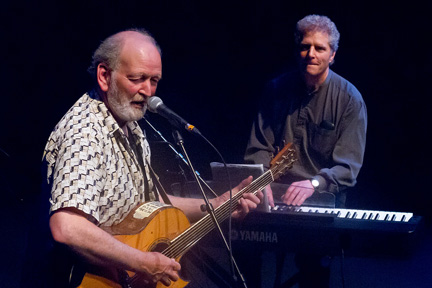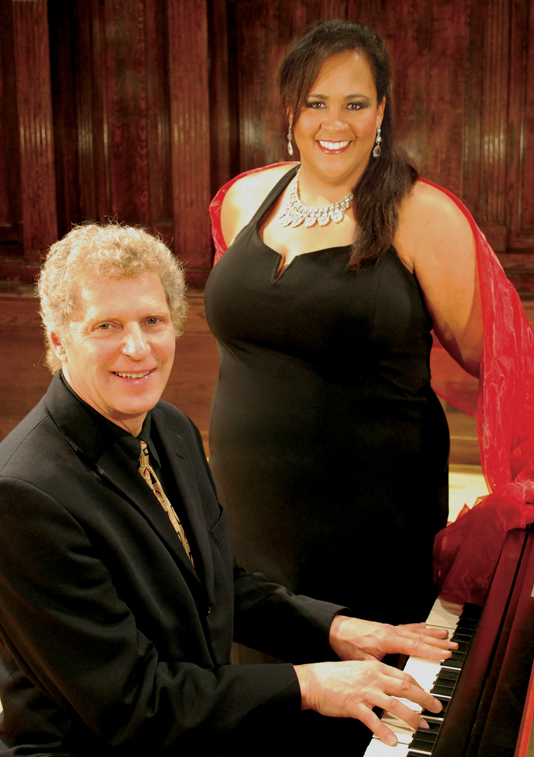 with Canadian folk icon Valdy at the Belfry Theatre at Victoria Jazz Fest with Edie Daponte, with Maureen Washington,
used with permission photo courtesy Michele Alger Alix Goolden Hall
used with permission
Gigs and Events

If you'd like to receive updates and details of where I'll be performing in the next little while, send me an email and I'll put you on my list.

Recordings


My latest solo CD

birdsong in the parkade

is now available on CDBaby, Itunes, Spotify, and many other sites. The album was recorded on a Steinway grand in the lowest level of Victoria's View Street parkade, with music based on bird songs collected on a cross-Canada camping trip Brin and I took in the spring of 2016. Copies are also available from me directly, or at Ditch Records, and for loan at the Greater Victoria Public Library.


Did piano tracks and arrangements for

Maureen Washington

's new CD, to be released January 2017 at

Hermann's

and across northern BC.

Did piano tracks last fall for a CD with Edie Daponte at Joby Baker's studio near Prospect Lake. Edie's including many tracks she's written, with some covers as well. Also on the album were Joey Smith, Damian Graham, Miguelito Valdez, Monik Nordine, Adrian Dolan, and Richard Moody.
Joey Smith, Monik Nordine and I will recorded a trio CD at Hermann's last November 6th.
also did piano tracks on a number a cuts for Garnett Betts.


In the fall of 2014

Maureen Washington and I produced her Christmas CD "Christmas Is" (available at CD Baby), with eleven terrific Christmas tunes that you don't hear very often. Joey Smith and Damian Graham rounded out the rhythm section, and there were special appearances by Dan Lapp, Al Pease, Larry Miller and Duncan Meiklejohn. Definitely worth checking out. CD release concerts were held in Prince George and Victoria, and we played a few gigs in Calgary before Christmas as well.

Fall of 2011 I worked with Valdy on his new CD, now available for download at his site. I produced the CD and played keyboard tracks, train whistles, and fauxbro (that's our name for a synthetic dobro) tracks. When we started the project in August, Valdy said "I'll be playing in Ontario and have a week free, so let's drive up and down the 401 and find studios and musicians." So that's what we did, and everyone Valdy phoned that week said "Yes, I'd love to play on your CD!" We've recorded in Vancouver (rhythm section #1), Crofton (rhythm section #2, background vocals, Valdy's guitar, mix), 3 different studios in Ontario (Valdy's vocals, bassoon and trumpet, electric guitar, and pedal steel guitar), and Victoria (trombone, organ, piano, accordion and additional tracks). The choir tracks were recorded at the historic Victoria Synagogue. We finished the mix in November, and the CD was released early in 2012.
In 2011 year I wrote a piece for a concert and recording for Gord Clements on bass clarinet accompanied by strings. Other composers, including Don Thompson and Tobin Stokes also contributed original pieces. You can hear mine, entitled

Current

, here.

At home I've been recording with a number of new and exciting singers. In the summer of 2010 Maureen Washington and I completed

Blues in the Night

, just piano and voice.

Downloads of cuts from previously released CDs Cat Fud, my Christmas CD (retitled Ave Maria because Do You Hear What I Hear is not public domain), and public domain and original cuts taken from Blue/Green and Sweets are now available at CDBaby.
[ Calendar ] [ Discography ] [ Music Samples ] [ Film and TV Credits ] [ Press ] [ What's New ] [ Biography ]

---